Appointments: A More Effective Commitment Device for Health Behaviors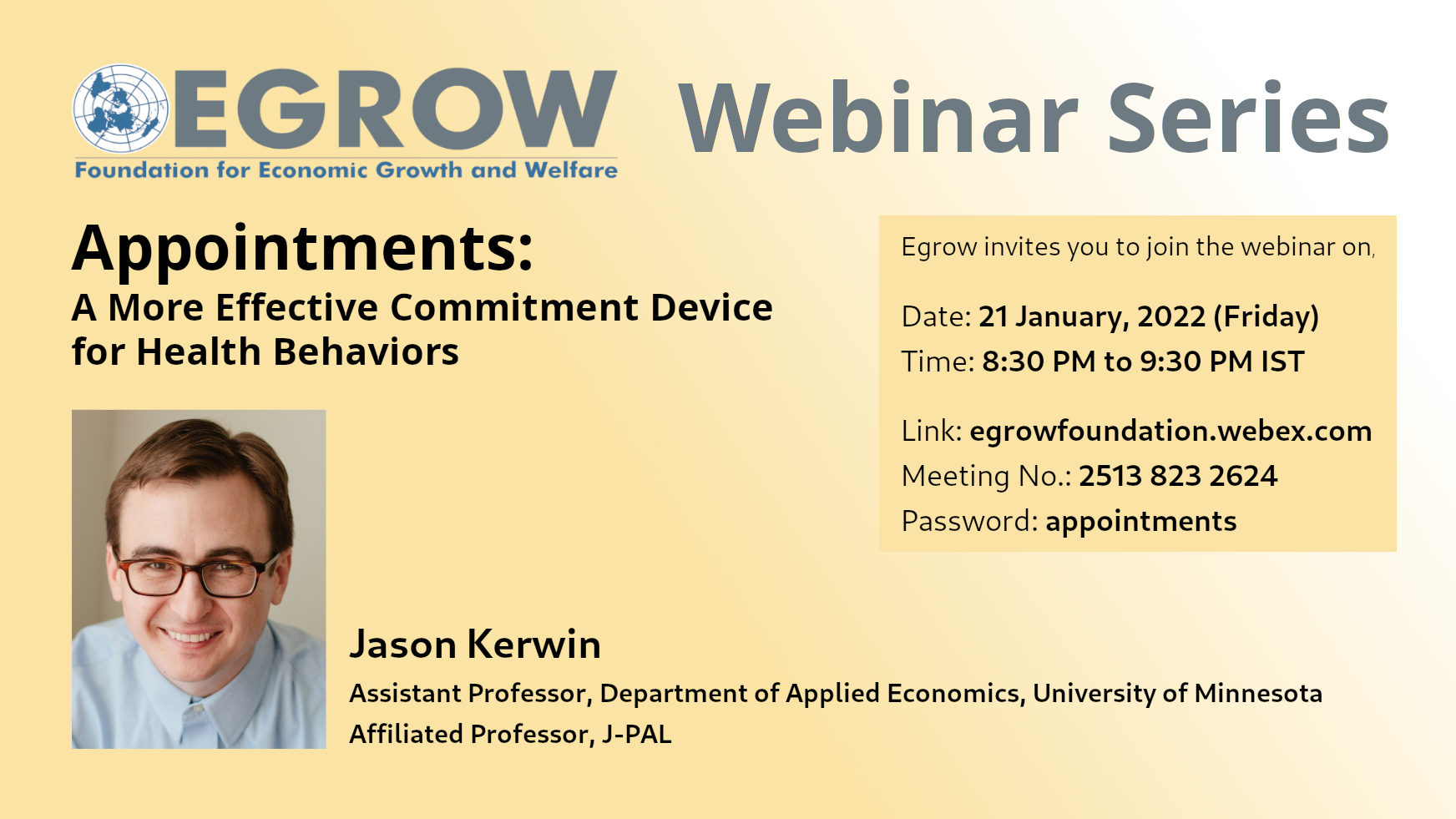 Meeting No: 2513 823 2624
password: appointments
---
Abstract
Health behaviors are plagued by self-control problems, and commitment devices are frequently proposed as a solution. We show that a simple alternative works even better: appointments. We randomly offer HIV testing appointments and financial commitment devices to high-risk men in Malawi. Appointments are much more effective than financial commitment devices, more than doubling testing rates. In contrast, most men who take up financial commitment devices lose their investments. Appointments address procrastination without the potential drawback of commitment failure, and also address limited memory problems.
The presentation tries to exhibit how appointments have the potential to increase demand for healthcare in the developing world.
About the Speaker
Jason Kerwin currently an Assistant Professor in the Department of Applied Economics at the University of Minnesota and an Affiliated Professor at J-PAL. He received his Ph.D. in Economics from the University of Michigan, where he was also an Economic Demography Trainee at Michigan's Population Studies Center. He completed his undergraduate and masters degrees at Stanford University; as an undergraduate, he also worked as a summer trainee at the Reserve Bank of India. Professor Kerwin's research focuses on understanding the choices people in developing countries make about health, education, employment, and savings, with a specific focus on Malawi, Uganda, and India.
---
Certificate of Participants