Highlights
EGROW Webinar by Ricardo Reis
---
EGROW Webinar by Srikanth Kondapalli
---
EGROW Webinar by Romain Wacziarg
---
EGROW Webinar by Upinder Sahwney, Narendar Pani, M.P. Bezbaruah, P.R. Devi Prasad, Vighneswara Swamy and Meenakshi Rajeev
---
ASSOCHAM & EGROW 14th SMPC on Feb 2, 2021
---
EGROW Webinar by Arvind Virmani, Surjit Bhalla, Ashok Vishandass, Rattan Chand, Col M.P. Singh and Charan Singh
---
EGROW Webinar by Arvind Virmani, Surjit Bhalla, Ashok Vishandass, Col M.P. Singh and Charan Singh
---
EGROW Webinar by Ricardo Hausmann
---
EGROW Webinar by V.G. Kannan, Madan Sabnavis and K. Ramachandran
---
Indian Govt policy reforms, in historical perspective: Big Bang reforms? by Arvind Virmani
---
Policy reforms for Economic Growth and Welfare by Arvind Virmani
---
EGROW Webinar by R.V. Verma, Daskhita Das and Darshini Mahadevia and V.S. Rangan
---
EGROW Webinar by Akhil Gupta
---
EGROW Webinar by Arvind Virmani, Surjit Bhalla, Suman Bery, Ashima Goyal, Ashok Vishandass, Rattan Chand, Col MP Singh and Charan Singh
---
EGROW Webinar by Arvind Virmani, Narendar Pani, Nripendra Sarma, Upinder Sawhney, E. Bijoykumar Singh, Vighneshwara Swamy, Arti Chandani and M.R. Narayana
---
EGROW Webinar by Nripendra Narayan Sarma and Chandrama Goswami
---
EGROW Webinar by HS Upendra Kamath and Mohan Vasant Tanksale
---
EGROW Webinar by Udaya Kumar Hebbar, Subrata Gupta and Manoj Kumar Sharma
---
EGROW Webinar by Resmi P Bhaskaran, Kuldeep Kaur, Mandeep Kaur Kochar, Rakesh Batabyal and Vijaylakshmi Balakrishnan
---
EGROW Webinar by Prakash Loungani
---
EGROW Webinar by Hans Genberg and Arvind Virmani
---
EGROW Webinar by Kamal Jani, Subash Kalia and Madan Sabnavis
---
EGROW & MIT Club Webinar by Arvind Virmani
---
EGROW Webinar by Richard Koss
---
EGROW Webinar by Anjini Kochar
---
EGROW Webinar by Avinidhar Subrahmanyam
---
EGROW Webinar by Upinder Sawhney and Dharmakriti Joshi
---
EGROW Webinar by Ashok Vishandass, C. L. Dadhich, Meenakshi Rajeev, Sukhpal Singh, Lakhwinder Singh and Gopal Naik
---
EGROW Webinar by Madhurjya Prasad Bezbaruah, Binoy Goswami and Raju Mandal
---
EGROW Webinar by E. BijoyKumar Singh & Indraneel Bhowmik
---
EGROW Webinar by Manorajan Sharma, R.K. Anand & Arvind Mohan
---
EGROW & ASSOCHAM Webinar by Ratna Sahay
---
EGROW Webinar by Ashok Vishandass
---
EGROW Webinar by Dr. Arvind Virmani
Recent Events
---
Pandemic Crisis 2020: Lessons and reforms
Pandemic Lessons
Lockdown means shutting down part of the economy. If you shut 60% of the economy for a month/quarter/year, growth will be < -60% for month/quarter/year! it also means profits & wages will be nil in the part of the economy which is shut down. The critical problem for those who are in lockdown economy is survival and monetary & fiscal policy has to address this issue. The definition of essential goods & services was expanded to include communication & broadcasting, besides health & govt services.
Pandemic means Contagion. Surfaces were initially thought to be the main transmission media, but we now know that stale air is the most important transmission media for the SARS corona virus 2. Therefore, "contact services", which involve presence of many strangers in closed spaces are the worst spreaders of the virus from infected people. The problem is heightened public bathrooms. Thus virus quality filters, UV-C virus killers and 100% vaccination are the only ways to revive Contact services, while the pandemic lasts.
Transition from Lockdown to Normalcy, for other goods & services (ex Contact services), involves logistics disruptions & fragmentation of markets. Thus there can simultaneously be excess supply and excess demand in different geographies which were previously integrated. Because of massive temporary shift in demand patterns can leave supply chains unable to supply new sources of demand, while demand from traditional sources is less than supply, resulting in rise in consumer prices and decline in producer prices! Well targeted monetary, credit and fiscal policies are required during both lockdown and transition.
Once normalcy is restored, policies for re-accelerating growth becomes central. Given lags in introducing policy & institutional reform, the process is best started during the transition, so that it's in place when most of the economy(ex contact services ) has normalized. There is another advantage to introducing reforms during the lockdown.There are no short term negative effects as lockdown economy can't get any worse. Even during transition, any additional disruption is marginal.
Pandemic Crisis and Reform
As an economist who has been professionally involved in every economic crisis since 1987, I started thinking about policy implications from the moment the Pandemic hit the World and India. The slogan that we have all become familiar with during the 1991 BOP crisis, flashed through my mind, " A, crisis would be a terrible thing to waste," Looking back at 2020, it is obviously been a tragic and debilitating year for millions of people in India and the World. But the silver lining is that, the Govt of India has used this period to undertake far reaching reforms, which merit the title of big bang reforms, which will put the economy back on the fast growth track from FY22, It is useful to list the reforms, most of which have taken place since September 2019:
Big Bang Reforms
Natural Resource (coal, spectrum, oil, minerals) Sale Through Auctions
India Bankruptcy Code: IBC
Goods & Services Tax: GST (incomplete)
Monetary Policy Committee
DBT/Aadhar Inclusive Bank accounts
Digital India, FinTech, E-governance eg GEM, PIT seeding & audit (Incomplete eg Bharat net)
Investment Competition into Govt monopoly through Pvt Entry (Coal, Defence; Atomic energy, Space)
Corporate Income tax (CIT)
Education policy (foreign competition), including medical education
Strategic Industry & Services Policy Framework (Privatization of CPSEs, PSUs, PSB)
Agriculture Contracts act, APMC & ECA
Labor Code (29 =>4)
Electricity distribution, correction of excess fees/pricing for industry (in process)
Pending Reforms
GST simplification (rates, exemptions, Cess)
Direct Tax Code (SMEs) DTC => MSME, Start ups
Direct Cash Transfer: DCT through mobile wallet (<=DBT)
Skills: Apprenticeship Act; Rural self employed, e-skilling platform.
External /EXIM simplification & EoDB; SEZ digitized self-filing & random post filing audit; FTAs (SCRI) with EU, USA;
Financial Sector reform (continuing process)
EoDB(States >60%) : Decriminalization & Reduction of regulatory compliance's, Digital filing and random post-audit of all remaining regulations. Experiment In SEZs, UTs (including land & real estate).
States: Land(Govt monopoly of land; land use regulations; cadastral survey, transfer of title-EODB )
Re-Accelerating Growth
Despite an unfavorable external environment, these reforms if taken to logical conclusion, will put the economy back on the fast growth path of 7-8% average growth, during next decade.
---
Thirteenth EGROW Shadow MPC Meeting held on 1st December
Key takeaways and Inputs from Experts
---
EGROW Expert says - Contemporary issues
Dr. Arvind Virmani, EGROW Foundation
Q1. What has to be done to increase public expenditure?
A1: On the manufacturing side, consumer durables, Capital goods and construction are among the worst sufferers from the Pandemic so far. Existing Public investment & infrastructure programs must be accelerated sharply.
Contact Services like Restaurants, hotels, travel, tourism, retail trade, entertainment, are the worst directly affected by the Pandemic. The only way to revive demand for these services is to undertake public health expenditures which will reduce fears of infection and death from the corona virus. Public health expenditures on communicable and infectious diseases and public health education in media and schools must also be stepped up. The "Swatch Bharat" mission should be expanded to promote the modernization of urban, semi-urban sewage systems. State governments should set up similar schemes for semi-rural & rural areas.
A certification system should also be set up to certify Viral load/viral quality of air in public meeting rooms, halls and other large venues. The government should start a big loan program for manufacture & subsidized purchase of Ultra-violet(UV-C) filtration systems for centrally air conditioned spaces and UV lights for cleaning of all closed public spaces, particularly bars, party rooms and public bathrooms. Ventilation improvements in workplaces, offices, shops and commercial establishment could either be part of this program or be included in phase 2.
---
Twelfth EGROW Shadow MPC Meeting held on 23rd Sep
Recommendation of EGROW Shadow MPC
Recommendation of the EGROW Shadow MPC Members
1 Member - 50 bp in October
1 Member - 25 bp in October
1 Member - 15 bp in October
3 Members – Pause

Forecast of the EGROW Shadow MPC Members
1 Member – reduction by 25 bp
1 Member – reduction by 15 bp
4 Members - Pause
---
---
Time will Tell
By Surjit S Bhalla and Arvind Virmani
Intra-Country Spread of Corona Virus: Wo Index
Intra-Country Spread of COVID and the role of Lockdowns
Covid19 Day 150: What we know — and what we don't know
Covid19 Deaths: Variation Across Countries
---
Covid-19 updates
Discussion on PM's clarion call for self-reliant India at CII annual session
Privatisation of Public Sector Enterprises
RBI की ब्याज दरों में कटौती और असर
Atmanirbhar Bharat: Discussion on RBI's key announcements
Will Doubling Spend Solve India's Healthcare Problems?
आत्मनिर्भर भारत : 20 लाख करोड़ का पैकेज
Discussion on PM Modi's Rs 20 lakh crore relief package
Different strokes: A guide to lifting of lockdown, resuming production
Brick by brick: A revival plan for coronavirus-hit Indian economy, industry
Growth Implications of Pandemic
लॉकडाउन और राज्यों के वित्तीय हालात
Urgent cures for Covid-19 economy (Podcast)
Urgent cures for Covid-19 economy
Corona pandemic presents the greatest opportunity for radical reforms
India may cap Covid deaths below 7,000, pandemic seen peaking in June
Coronavirus crisis: Govt must ensure food for all, prevent more people from falling into poverty
Covid-19 lockdown: Is there a road map for economic revival?
How COVID-19 will reset trade & commerce
Impact of Covid-19 on the economy and the way forward
India as new Destination for Global Business
Impact of Covid-19 on Indian economy
Intra-Country Spread of COVID and the role of Lockdowns
Intra-Country Spread of Corona Virus: Wo Index
Covid-19 may drag GDP growth down to 2.3%
Are we headed for lockdown 3.0?
Can India match Chinese success in post-Covid global economy?
Restoring Global Supply Chains
Coronavirus lockdown has slowed the spread of the deadly virus
कोरोना संकट: अर्थव्यवस्था की चुनौतियां और भविष्य
Covid-19: An opportunity for battered banks to reinvent themselves
India takes a hit due to COVID-19 lockdown, What lies ahead?
Global Markets and Economy - The Big Picture
Post Covid World- Time to expand UNSC
Amid coronavirus gloom, a great opportunity beckons India
Open or not to Open the Lockdown?
'Lockdowns Are Costly But Govt's Hand Was Forced By Irresponsible Behaviour'
Covid-19: Enlist local bodies in fight against disease, hunger
Impoverished farmer and high product retail prices the new normal
MSME sector: Eight ways India can back its small enterprises
Impoverished farmer and high product retail prices the new normal
MSME sector: Eight ways India can back its small enterprises
An alternative safety regime for India after we lift the lockdown
Time to re-calibrate 'India Vision 2020'
Socio-Spatial Distancing: Alternative to Lockdown
Implications of Pandemic & Consequent Economic Crisis: What to Do About It
This crisis is also an opportunity to radically transform economy
'Good beginning by govt, RBI; but much more needs to be done'
Coronavirus: India should draw from past experience in fighting pandemics
Coronavirus outbreak: Farm sector will be the hardest hit
How To Handle Pandemic Crises?
Surviving Coronavirus scare: A wish list for Indian economy, industry
Where's The Plan To Tackle Eco Impact Of COVID-19
Board of Directors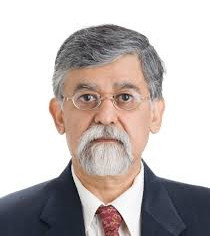 Arvind Virmani
Chairman
Charan Singh
Chief Executive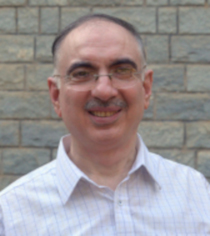 Ashok Vishandass
Director
Rattan Chand
Director
Mohinder Pal Singh
Director
Newsroom