Highlights
EGROW Webinar by Kenny Ramanand, Ashok Saigal, Subhash Chand Aggarwal, Naresh Kumar Gupta, and Sandeep Kapoor
---
EGROW Webinar by Prof. Paul Milgrom
---
EGROW Webinar by Prof. V. K. Malhotra
---
ASSOCHAM & EGROW 18th SMPC on October 5, 2021
Key Takeaways
The GDP growth rate for the FY22 is on track and estimated to be 10 % +/-1%
The issue of logistics and supply chain disruptions are affecting growth
The favourable base effects and muted food prices are expected to keep the headline inflation trajectory 50-70bps lower than RBI's projections until December 2021.
RBI should consider Exit Policy. As the US taper gets under way, there could be an outflow of capital affecting domestic liquidity.
Inflation expectation is lower this time than few months back.
Global uncertainty continues, including the trade war between China/US, energy crisis and China's Evergrande.
The corporates are recovering, production of 8 core industries is healthy and economy is limping fast to normalization.
Fiscal policy has a bigger role ahead in post-Covid recovery phase
RBI could focus on sectors to alleviate pain during post-covid recovery
Recommendation of EGROW Shadow MPC
Members of EGROW SMPC - 4
Repo Rate - Retain at 4 percent - 4 members
Stance: Accommodative should continue
Non Members – 4
Repo Rate- Retain at 4 percent – 4
Stance: Accommodative
Upcoming Events
Recent Events
---
Amid rising public debt levels in many Asia-Pacific economies, this policy brief highlights public debt management practices that Asia-Pacific countries could adopt to benefit from lower financing costs and better risk management. It shows that the region has introduced a wide range of initiatives to enhance fiscal-monetary policy coordination, ensure separate and accountable debt management offices, improve public debt reporting, deal with public debt management risks, and manage cash flows and financial liquidity. Yet, available assessments suggest that overall public debt management has become less effective in several Asia-Pacific countries. Multilateral development partners could provide more technical assistance to enhance debt reporting transparency and facilitate the implementation of medium-term debt management strategies that fully incorporate fiscal contingency liability risks.
---
---

This paper presents a Vision of India in 2050, 30 years from now. Instead of detailing the current weaknesses in the economic and social indicators and the gaps relative to other countries, it looks at the broader developments & trends in the global economy and polity, which could be used by Indian government and its people to leapfrog to a better life. It then envisions a better India which can realistically be created. It also outlines a broad approach for this purpose. Greater detailing of actions, policies and institutional reforms would complement this vision and help make it into a reality.
---
The second covid wave hit India with a bang during March-April 2021. This paper examines the date, models the two waves, makes out of sample projections using these models. It uses the basic S curve function, to develop a Dual -S curve model, which allows us to judge the predictability of the second wave. It matches the timing and duration of these events with the second wave to examine whether they could have set-off the second wave.
Board of Directors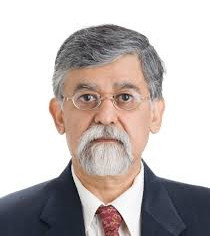 Arvind Virmani
Chairman
Charan Singh
Chief Executive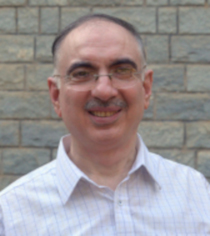 Ashok Vishandass
Director
Rattan Chand
Director
Mohinder Pal Singh
Director