Upcoming Events
EGROW Shadow MPC - Brief Discussion - Dec 3, 2019
It has to be recognised that the economy is in a slowdown and hence measures to revive are urgent.
There is consensus that the reduction in Repo Rate should be aggressively pursued
For the period until that recovery takes place, RBI may consider accommodative Monetary Policy, and may be consider Pause button on Inflation Targeting
To ensure adequate liquidity in the economy, especially NBFC sector.
To expand base money and use monetary aggregates to monitor the policy
Appropriate Base money growth is important for both better transmission to bank rates and for its effect on the real economy.
To consider other measures of inflation like WPI, in addition to CPI, given the wide variation between the two
The Real Repo Rate is still high at around 100 bp if CPI is considered and much more if WPI is considered.
To make efforts to enhance transmission mechanism
To consider subvention in interest rates for MSMEs
Rate Cut Recommendations :–
2 Members – 50 bp
1 Member – 40 bp
2 Members – 25 bp
2 Industry Experts/Economists – 50 bp
1 Industry Expert/Economist – 40 bp
2 Industry Experts/Economists – 25 bp
Stance: Accomodative
---
---
Digital EGROW
---
Working Paper
---
Policy Paper
Highlights
Seventh EGROW Shadow Monetary Policy Committee Meet held on October 1, 2019
---
FIRST ANNIVERSARY LECTURE — Special talk on Military Spending by Dr. Sanjeev Gupta held on October 31, 2019
---
---
The State of Economy
Arvind Virmani
The first set of measures have been carefully designed to address shocks and cyclical economic problems without blowing fiscal restraint. Examples are the measures on cars, income tax surcharge. Two more tranches are promised by FM, one on real estate sector to deal with collateral damage from black money crusade, including RERA & demonetization. Third tranche of FM decisions on other miscellaneous issues (NBFC? Rural economy). Read more.
Charan Singh
Nripendra Narayan Sarma
The contribution of the manufacturing sector to the Gross domestic Product in India has remained flat for a long period. Manufacturing accounts for employment of 13% of the country's workforce. Indian exports also have been flat. Read more.
---
Dr. Arvind Virmani, Chairman, EGROW Foundation speaking on Direct Taxes Code
---
GDP estimation in India- Perspectives and Facts
Primary Contributors: Bibek Debroy, Rathin Roy, Surjit Bhalla, Charan Singh, Arvind Virmani
"Resolving to seek no knowledge other than that of which could be found in myself or else in the great book of the world, I spent the rest of my youth traveling, visiting courts and armies, mixing with people of diverse temperaments and ranks, gathering various experiences, testing myself in the situations which fortune offered me, and at all times reflecting upon whatever came my way so as to derive some profit from it."
- René Descartes
1. India's improved GDP methodology with base year 2011-12
1.1 GDP calculation has always been an imperfect art. Irrespective of the methodology, there are always some areas that require extrapolation, estimation and sometimes even guestimates based on past trends. However, the essence of the exercise is to always pursue perfection in calculations in a manner that best reflects a country's situation. India has frequently revised its GDP calculation methodology and the latest one by Central Statistics Office (CSO) that changed the base year to 2011-12 along with other methodological changes (as many countries do regularly) was no different. Key changes over past years also have involved new base years, incorporation of latest datasets, coverage of new activities and adoption of international standards.
Board of Directors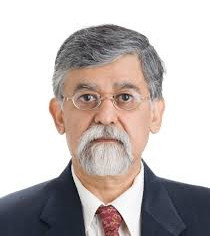 Arvind Virmani
Chairman
Charan Singh
Chief Executive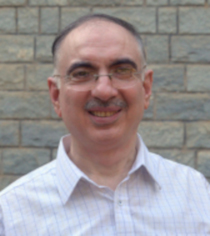 Ashok Vishandass
Director
Rattan Chand
Director
Mohinder Pal Singh
Director
Newsroom