Digital India: Tele-medicine and Tele-education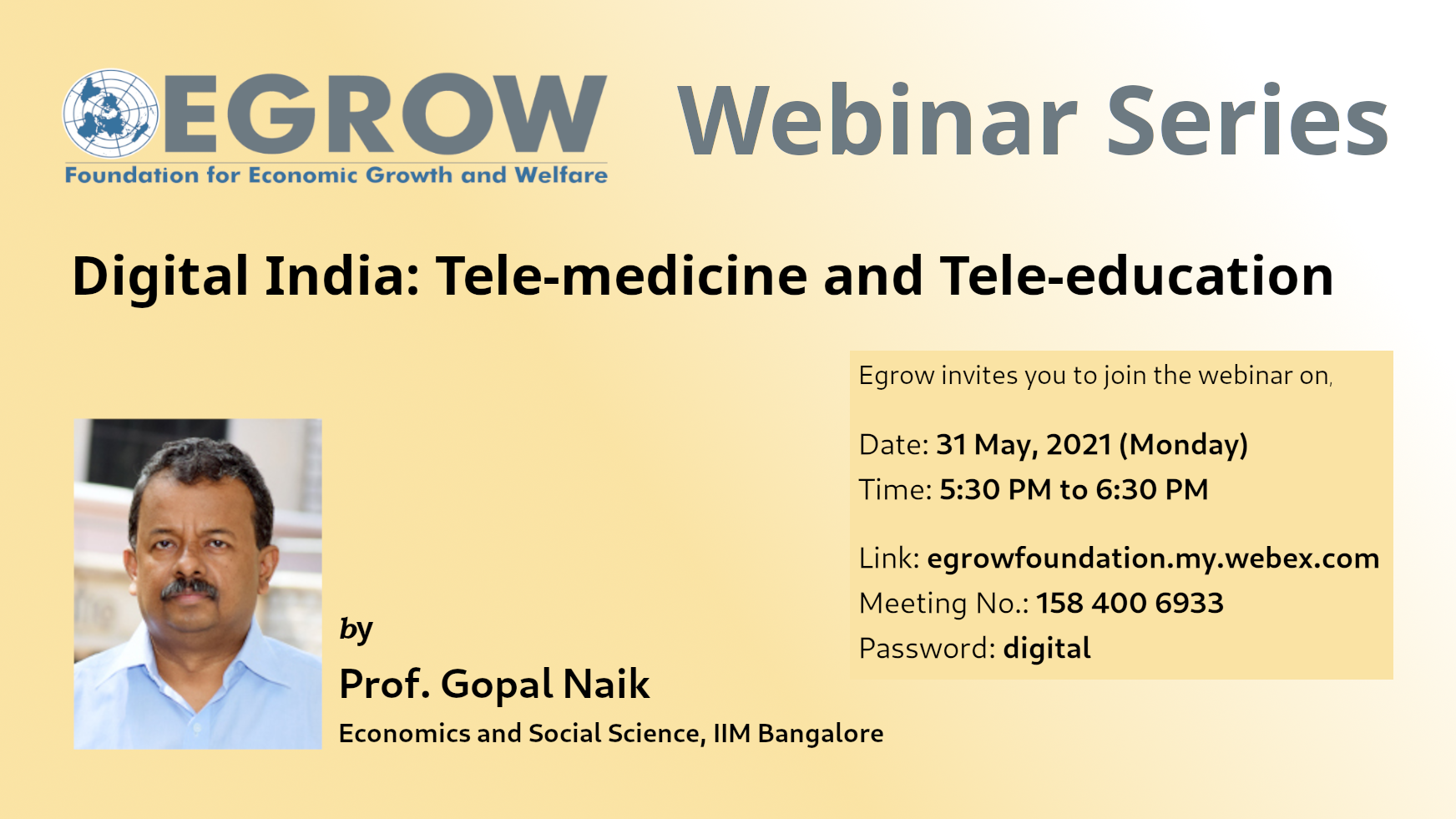 Meeting No: 158 400 6933
Password: digital
---
Abstract
The outbreak of Pandemic has created a challenging scenario that has culminated in chaos. There has been a massive reverse migration of labour. Many IT business personnel and students from rural areas have returned to their villages after studying in cities. Now, more than ever, good telecom connectivity may be a huge help to rural communities. Access to the most recent advancements is possible with good connectivity. The most recent advancements in coronavirus, health information, markets, businesses, and education is possible with good network connections. The major challenge however, is data connectivity. In this session, the speaker will critically analyse the benefits of telemedicine and tele-education in both pre- and post-pandemic situations.
In addition, the speaker will discuss the difficulties of providing these services in a developing country like India.
About the Speaker
Professor Gopal Naik is working in Economics and Social Sciences Department at Indian Institute of Management, Bangalore. Professor Naik has been working in the areas of public policy, forecasting, marketing research, futures market, commodity markets, WTO, irrigation and forest management.
His research areas include, Public Policy/Public Service Delivery, Policies on Agriculture and Rural Development, Performance of Agricultural Markets, Asymmetric Information and Market Performance, Technology Adoption, Agribusiness Development, Food Safety, Agribusiness – Commodity Markets; Forecasting. His current research includes Agricultural Marketing Reforms, ICT for agriculture and rural development, and public service delivery. He has published five books, a number of chapters in books and a number of research articles in national and international refereed journals.
---
Certificate of Participants