Economy of Bangladesh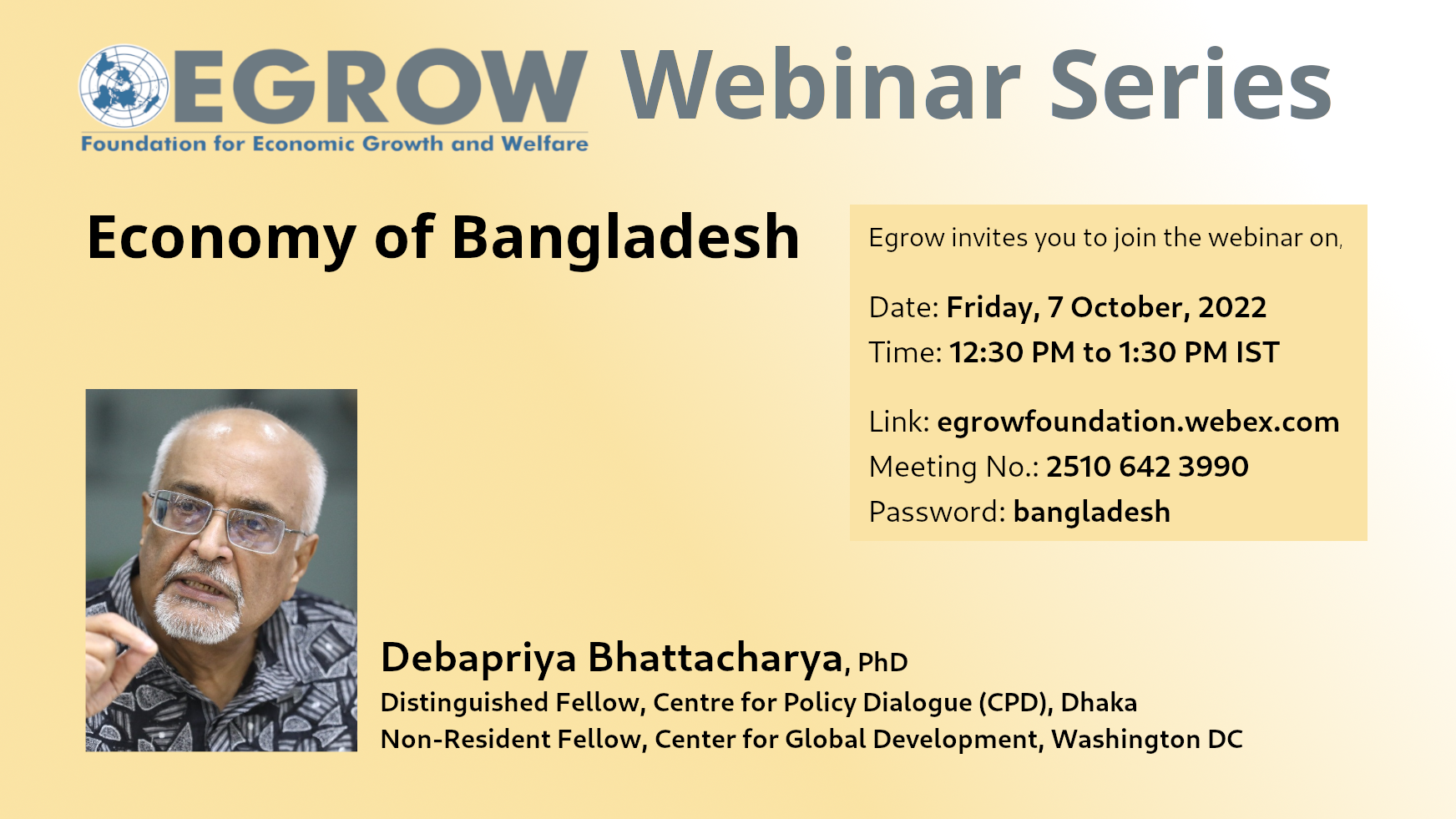 Meeting No: 2510 642 3990
Password: bangladesh
---
Abstract
The economy of Bangladesh is characterised as a developing market economy. It is one of the fastest emerging economies in the world and South Asia. In 2021-22, it registered a GDP growth rate of 7.2 percent which was higher than the figure of 6.9 percent for 2020-21.
The speaker provides an historical outlook of the growth scenario of Bangladesh and it's upcoming challenges to sustain the same.
About the Speaker
Debapriya Bhattacharya is a macro-economist and public policy analyst. Currently he is a Distinguished Fellow at the Centre for Policy Dialogue (CPD) in Dhaka, where had been earlier its Executive Director. He is a former Ambassador and Permanent Representative of Bangladesh to the World Trade Organization (WTO) and UN Offices of Geneva and Vienna. He had been the Special Advisor on LDCs to the Secretary General of UNCTAD. He is deeply involved in many international development networks, sits in the governing bodies of a number of leading institutions and associated with the editorial board of reputed journals. He has published extensively on pro-poor macro-economics, development challenges of the LDCs and issues related to trade negotiations. Dr Debapriya studied in Dhaka, Moscow and Oxford. He held visiting position, among others, at the Centre for Global Development (CGD), Washington DC.
---
Certificate of Participants