Globalization: Where is it headed and what will that mean for India?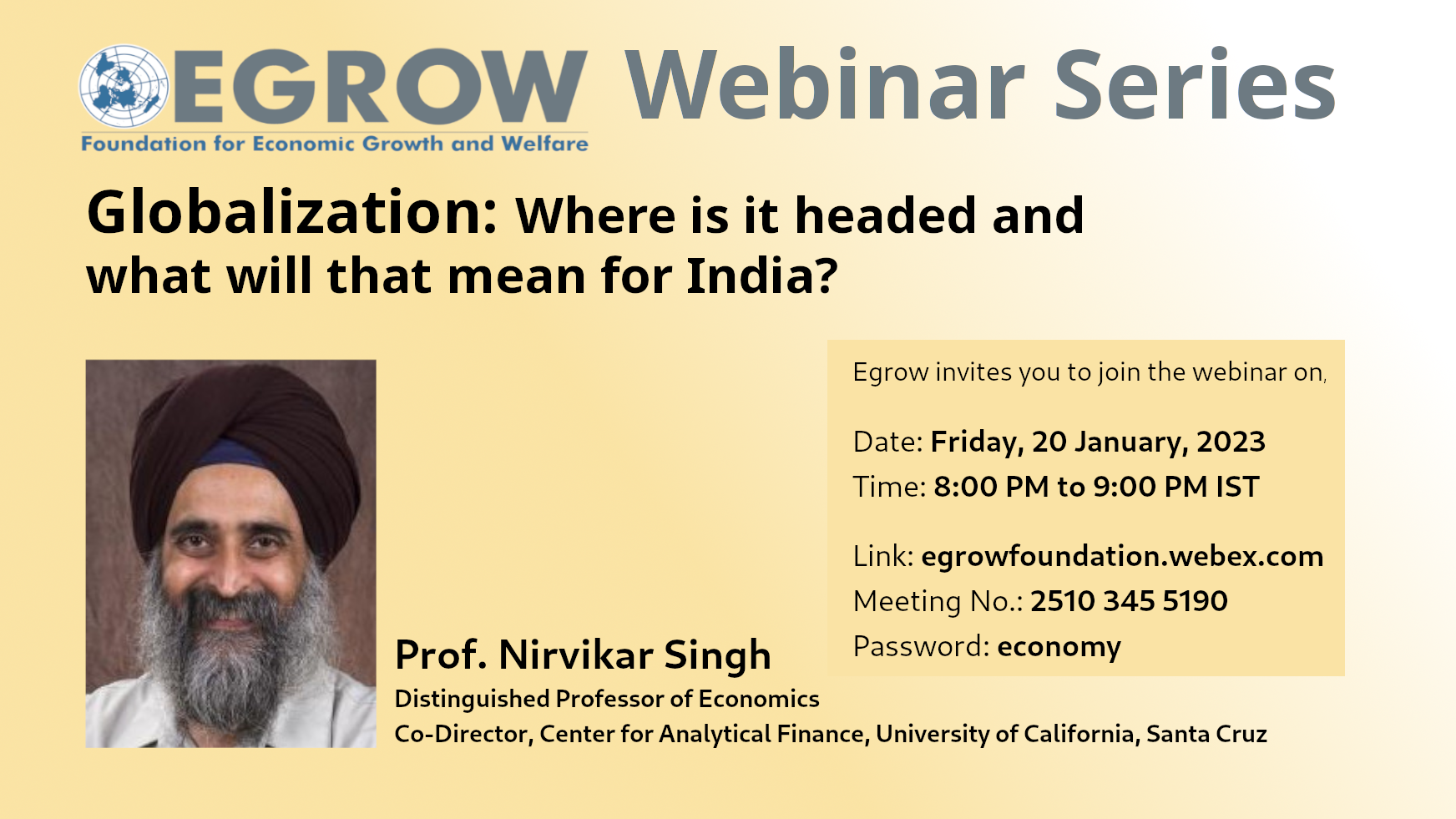 Meeting No: 2510 345 5190
Password: economy
---
Abstract
Rapid economic globalization was already raising concerns in many countries, even before the pandemic, Putin's invasion of Ukraine and China's increased strategic assertiveness. Concerns were motivated by increased inequality, disruption of local and regional communities, and potentially greater economic instability. Economists, journalists and policymakers have been suggesting that international trade in manufactured goods can no longer be a driver of growth, that a "homecoming" of capital and investment is needed, and that strategic considerations should restructure global production networks to promote "friendshoring." This talk will review and evaluate these different arguments and their validity, assess countervailing trends, and draw out the implications of the evolution of globalization for India's growth trajectory over the next decade.
About the Speaker
Nirvikar Singh is Distinguished Professor of Economics at the University of California, Santa Cruz, where he also co-directs the Center for Analytical Finance. He has been a member of the Advisory Group to the Finance Minister of India on G-20 matters; a consultant to the Chief Economic Adviser, Ministry of Finance, Government of India; and a member of an Expert Group of the Government of Punjab for revitalizing the state's economy.
---
Certificate of Participants