Inked in India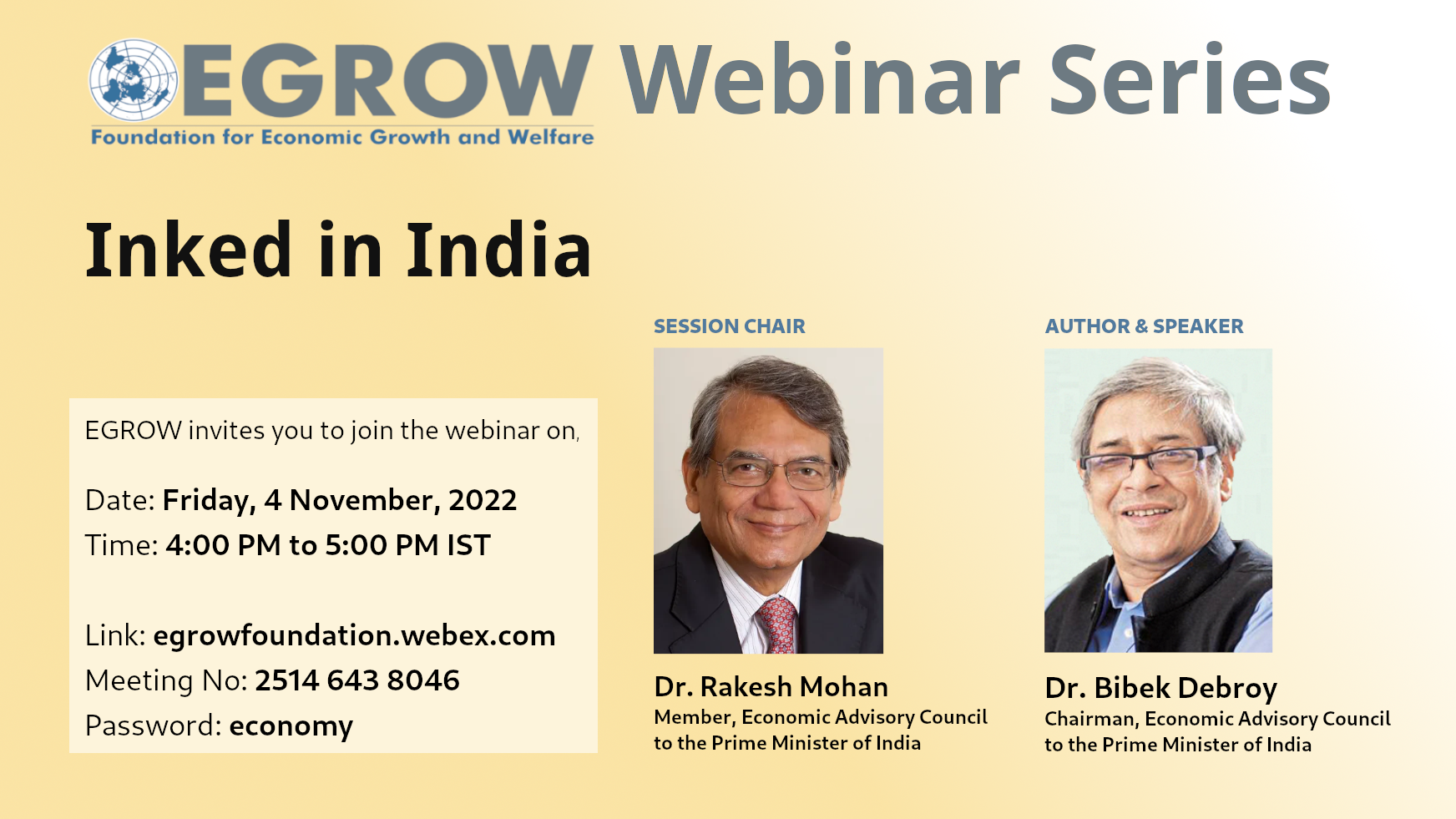 Meeting No: 2514 643 8046
Password: economy
---
Abstract
In the early 1900s, a Bengali doctor created the first Indian fountain pen in Varanasi. Despite this early start, foreign-made pens dominate the Indian market, with no notable Indian brand available to customers.
Author in the book Inked in India traces this journey of make and unmake, from a pre-Independence India with a strong manufacturing base for pens, nibs and ink, to the post-Independence economic policies which eroded that competitive advantage and led to economic churn and the exit of foreign firms from the country. Going beyond the nostalgia and lost sheen of fountain pens, it tackles economic transition and the impact of policy on local enterprise.
Just as there has been exit, post-liberalization, there has been entry too, in what is often perceived to be a sunset sector. The author takes stock of what it will take to transform the unmake in India to make in India, so that Indian fountain pens have a global presence. The first-ever documentation of all known fountain pen, nib and ink manufacturers, Inked in India will be of great interest to fountain pen aficionados and economic enthusiasts alike.
About the Speakers
Dr Rakesh Mohan
Rakesh Mohan is President and Distinguished Fellow of the Centre for Social and Economic Progress (CSEP), New Delhi, India, formerly Brookings India.
Dr Rakesh Mohan was Senior Fellow in the Jackson Institute for Global Affairs, Yale University and was earlier Professor in the Practice of International Economics and Finance at the School of Management at Yale University, 2Ol0-12. He has also served as Distinguished Consulting Professor at Stanford University in 2009. Mohan was also a Distinguished Fellow with Brookings India.
He was closely associated with the Indian economic reforms process from the late ig8os onwards. He was Executive Director on the Board of the International Monetary Fund, Deputy Governor of the Reserve Bank of India, Secretary, Economic Affairs, and Chief Economic Adviser of the Indian Ministry of Finance, and Economic Adviser in the Ministry of Industry.
He was also Chairman of Government committees that produced influential reports on infrastructure: The Indie Infrastructure Report (1996), The Indian Railways Report (2001) and The India Transport Report (2014)
After the Great Financial Crisis, he co-chaired the Geo Working Group "Enhoncing Sound Regulation ond Strengthening Transparency" (2009). and the CGFS/BIS Working Group on "Capital Flows rind Emerging Market Economies" (2009)
He has authored three books on urban economics and urban development; two on monetary policy: 'Monetary Policy in o Globalized Economy: A Practitioner's View' (2009). and "Growth with Financial Stability: Central Banking in an Emerging Market". His most recent book (edited) is "India Transformed: 25 Years of Economic Reforms"
Dr. Bibek Debroy
Dr. Bibek Debroy is the Chairman of the PM's Economic Council.
From its inception in January 2015, till June 2019, he was a member of the NITI Aayog, the think tank of the Indian Government. Dr Debroy was awarded the Padma Shri in 2015. In 2016, he was awarded the Lifetime Achievement Award by US-India Business Summit.
Dr. Debroy has made significant contributions to game theory, economic theory, income and social inequalities, poverty, law reforms, railway reforms and Indology among others.
Dr Debroy has authored several books, papers and popular articles, has been the Consulting Editor of Indian financial and other newspapers. He was the Chairman/member of various committee.
He has taught at Presidency College, Calcutta, Gokhale Institute of Politics and Economics, the Indian Institute of Foreign Trade and the National Council of Applied Economic Research.
---
Certificate of Participants