Institutional Architecture(s) for a Changing Environment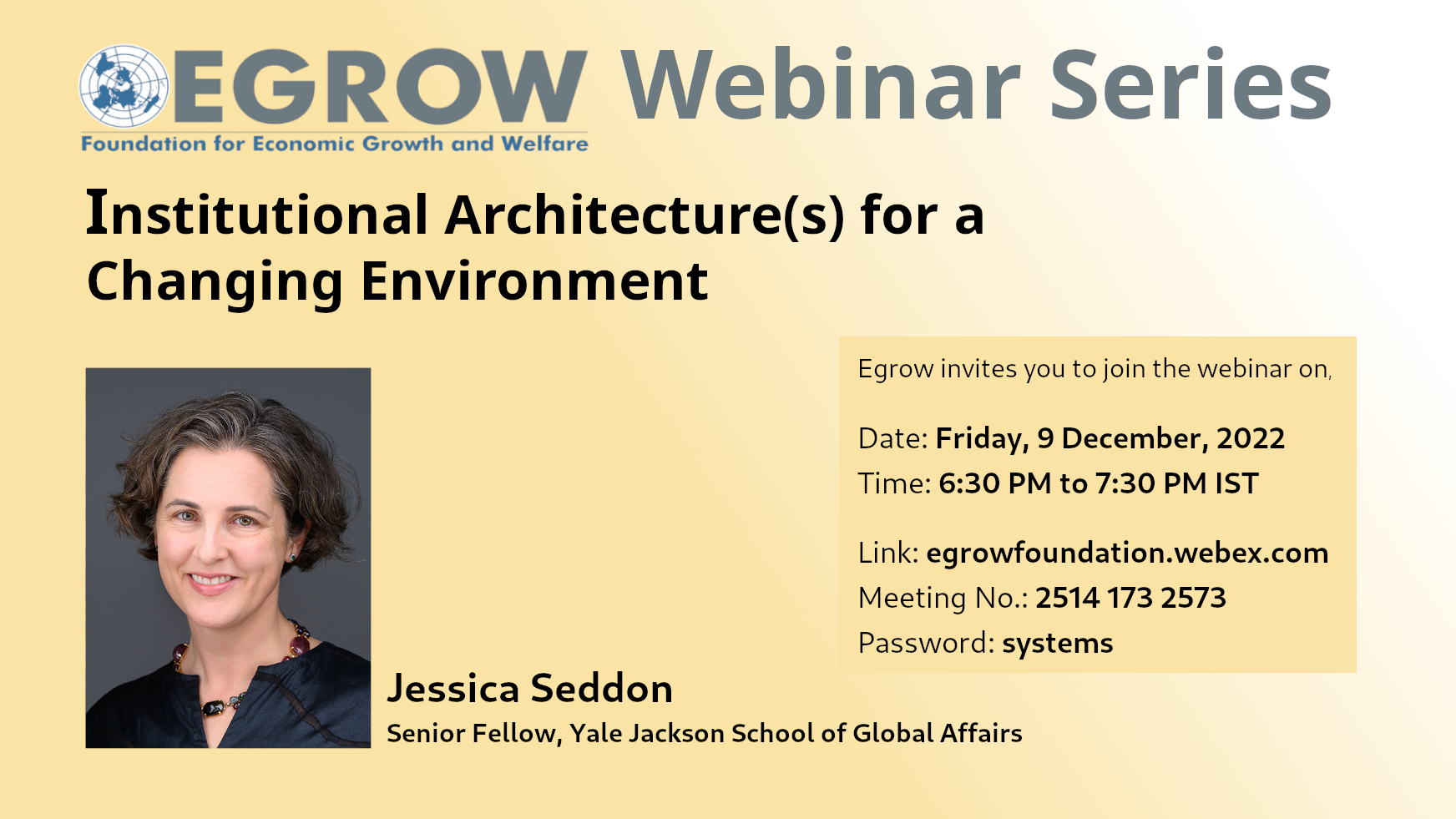 Meeting No: 2514 173 2573
Password: systems
---
Abstract
Accelerating environmental change and its impacts on society are testing social structures at all scales. Higher temperatures, longer droughts, and changing storm intensity are reallocating risks and stressing public and private insurance, disaster management agencies, and planning, and business strategy. Changes in biodiversity, land use, air, water, and soil pollution are creating new business, health, and security risks. Food security and the geography of production is shifting, with economic and geopolitical as well as health consequences. We need to update our institutional architecture for responding to and shaping these developments. And we need to do so both systematically and quickly: marshalling what we've learned from experience and social science, but also being open to creative leaps and experiments. This talk will outline the broad categories of tension between environmental change (and the dynamics of complex systems more generally) and current institutions, identify some of the key social capabilities that we need to develop, and propose some ways of accelerating the nascent field of institutional architecture.
About the Speaker
Jessica Seddon's work on environmental governance focuses on how new sources of data can be leveraged to enable new (and more sustainable) ways of interacting with the environment around us. Her career in India and the U.S. spans academic, program leadership, and strategic advisory roles focused on institutional design for integrating science into policy and social initiatives. Jessica is currently Senior Fellow, Air Quality at the World Resources Institute (WRI), where she earlier led the global air quality program. She co-chairs the Global Air Quality Forecasting and Information Services (GAFIS) initiative of the World Meteorological Organization (WMO) and sits on the World Economic Forum Global Futures Council on Clean Air. She is also Non-Resident Fellow with the Wadhwani Chair in U.S.-India Policy Studies at the Center for Strategic and International Studies (CSIS) and serves on the academic councils of Krea University, a new liberal arts initiative in South India, and the Indian School of Public Policy in New Delhi.
Prior to joining WRI, Seddon co-founded and led Okapi, an India-based strategy group incubated at Indian Institute of Technology (IIT) Madras that focuses on institutional design for social innovation. Her earlier career spans academic and strategic advisory roles focused on institutional design for integrating science into policy and social initiatives. She has worked with numerous institutions in India, including as visiting fellow at IDFC Institute (Mumbai) and senior fellow at the Center for Technology and Policy, IIT Madras.
Seddon has published book chapters and articles on infrastructure, Indian political economy, information technology and governance, environmental regulation, and other institutional design topics in international academic and policy venues, including Cambridge University Press, the Journal of Development Economics, Stanford Social Innovation Review, Foreign Affairs, Bloomberg Businessweek, and Harvard Business Review. Seddon earned her Ph.D. in political economy from Stanford University Graduate School of Business and her B.A. in government and Latin American studies from Harvard University.
---
Certificate of Participants