Short and Medium Term Vision for the Indian Health Sector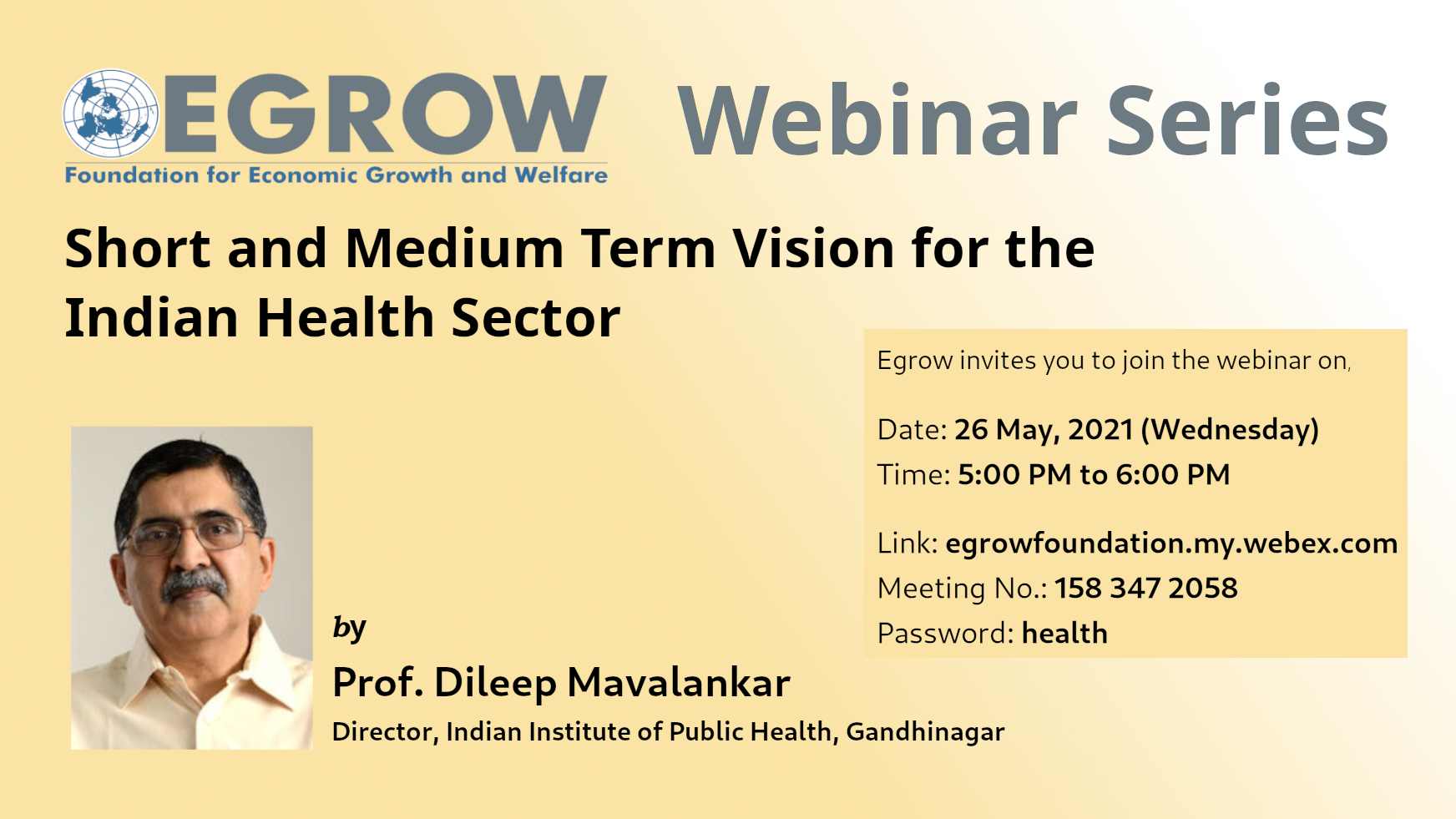 Meeting No: 158 347 2058
Password: health
---
About the Speaker
Prof. Dileep Mavlankar has been serving as Director, Indian Institute of Public Health Gandhinagar since 2012. Dr.Mavalankar received an MBBS and MD in Preventive and Social Medicine from Gujarat University in Ahmedabad, and MPH and Dr. P.H from the Johns Hopkins School of Hygiene and Public Health, USA. His work experience includes faculty and research positions in Medical College, Ahmedabad, National Institute of Health, USA, Indian Institute of Management, Ahmedabad and Columbia University, NY. He has worked as consultant to many agencies including the WHO (Geneva), UNICEF, DANIDA, UNDP/World Bank, Columbia University, Mother Care Project (USA),etc.
Dr.Mavalankar has been actively involved in health and family welfare issues including health policy analysis and implications for programme management.
Dr. Mavalankar has earned various national and international awards / honours. Dr. Mavalankar was appointed by the Government of India in 2005 as member of the Missions Steering Group of the National Rural Health Mission. He is Chairing the Technical Working Group on Maternal Health constituted by Government of India. He was also a member of the Steering Group on Health for the 12th Five-year Plan of the Planning Commission of India. Currently he is the member secretary of the Covid Task Force for Gujarat state appointed by CM of Gujarat.
---
Certificate of Participants