The Expected, Perceived, and Realized Inflation of US Households before and during the COVID19 Pandemic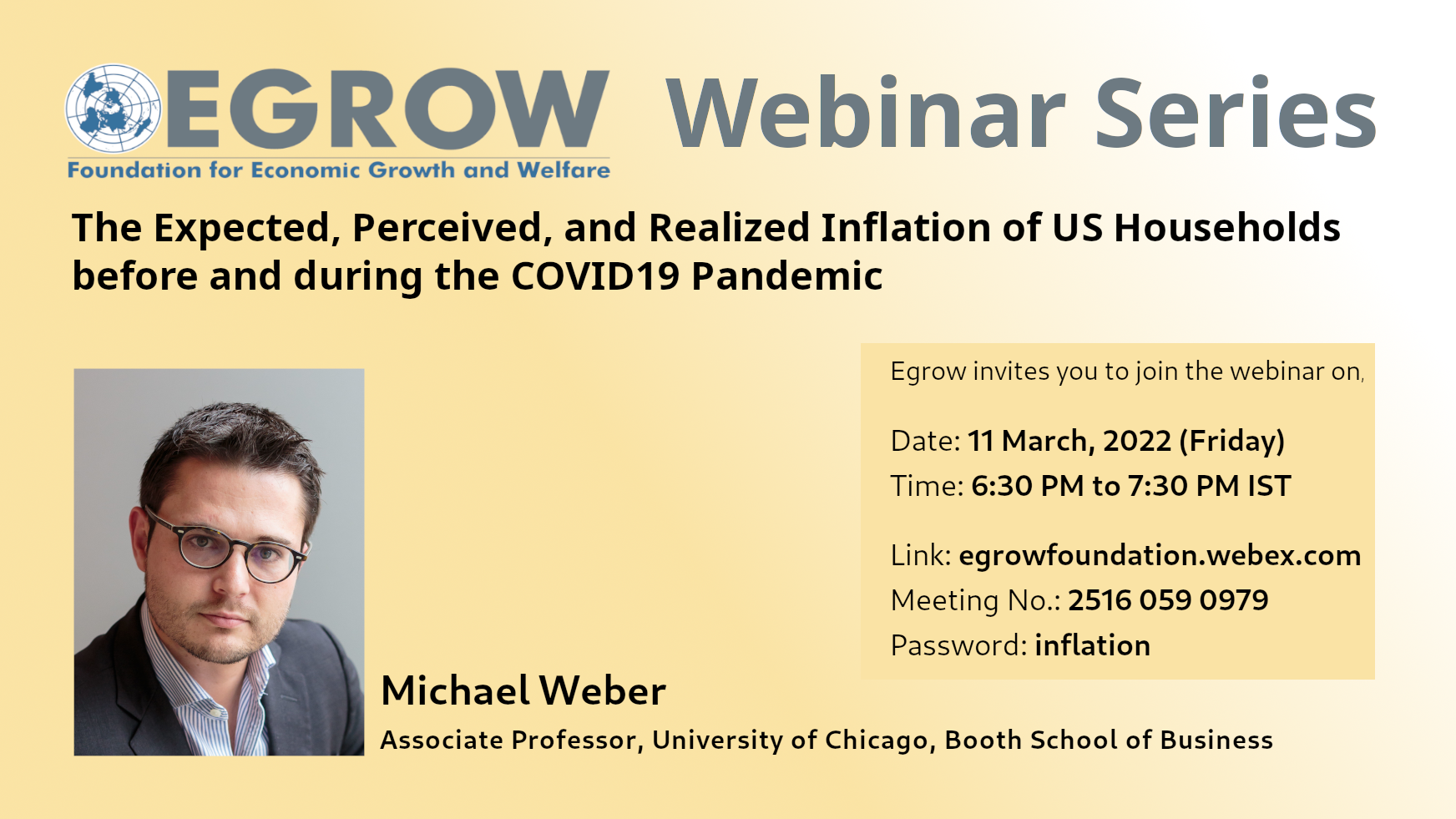 Meeting No: 2516 059 0979
password: inflation
---
Abstract
As the pandemic spread across the U.S., disagreement among U.S. households about inflation expectations surged along with the mean perceived and expected level of inflation. Simultaneously, the inflation experienced by households became more dispersed. Using matched micro data on spending of households and their macroeconomic expectations, we study the link between the inflation experienced by households in their daily shopping and their perceived and expected levels of inflation both before and during the pandemic. In normal times, realized inflation barely differs across observable dimensions but low income, low education, and Black households experienced a larger increase in realized inflation than other households did. Dispersion in realized and perceived inflation explains a large share of the rise in dispersion in inflation expectations.
About the Speaker
Michael Weber joined Chicago Booth in 2014 as an Assistant Professor of Finance and was promoted to Associate Professor in 2018. He is also a faculty research fellow at the National Bureau of Economic Research in the Monetary Economics and Asset Pricing groups, a research affiliate at the CEPR, a member of the Macro Finance Society, and a research affiliate at the CESifo Research Network. His research interests include asset pricing, macroeconomics, international finance, and household finance. His work on downside risk in currency markets and other asset classes earned the 2013 AQR Insight Award. He has published in leading economics and finance journals such as the American Economic Review, the Review of Economic Studies, the Journal of Political Economy, the Review of Financial Studies, and the Journal of Financial Economics. Repec currently ranks him as top young economist with less than 10 years post first publication.
Weber frequently presents his research at major international conferences such as the American Economic Association or the NBER Summer Institute. His research was covered by The Economist, Die Welt, La Stampa, Haaretz, among others.
Weber earned a Ph.D. and an M.S. both in Finance from the Haas School of Business at the University of California, Berkeley. He also holds a Diplom in Business Economics (with distinction) from the University of Mannheim which earned him the SEW Eurodrive dissertation award.
---
Certificate of Participants