FIRST ANNIVERSARY LECTURE — Special talk on Military Spending by Dr. Sanjeev Gupta held on October 31, 2019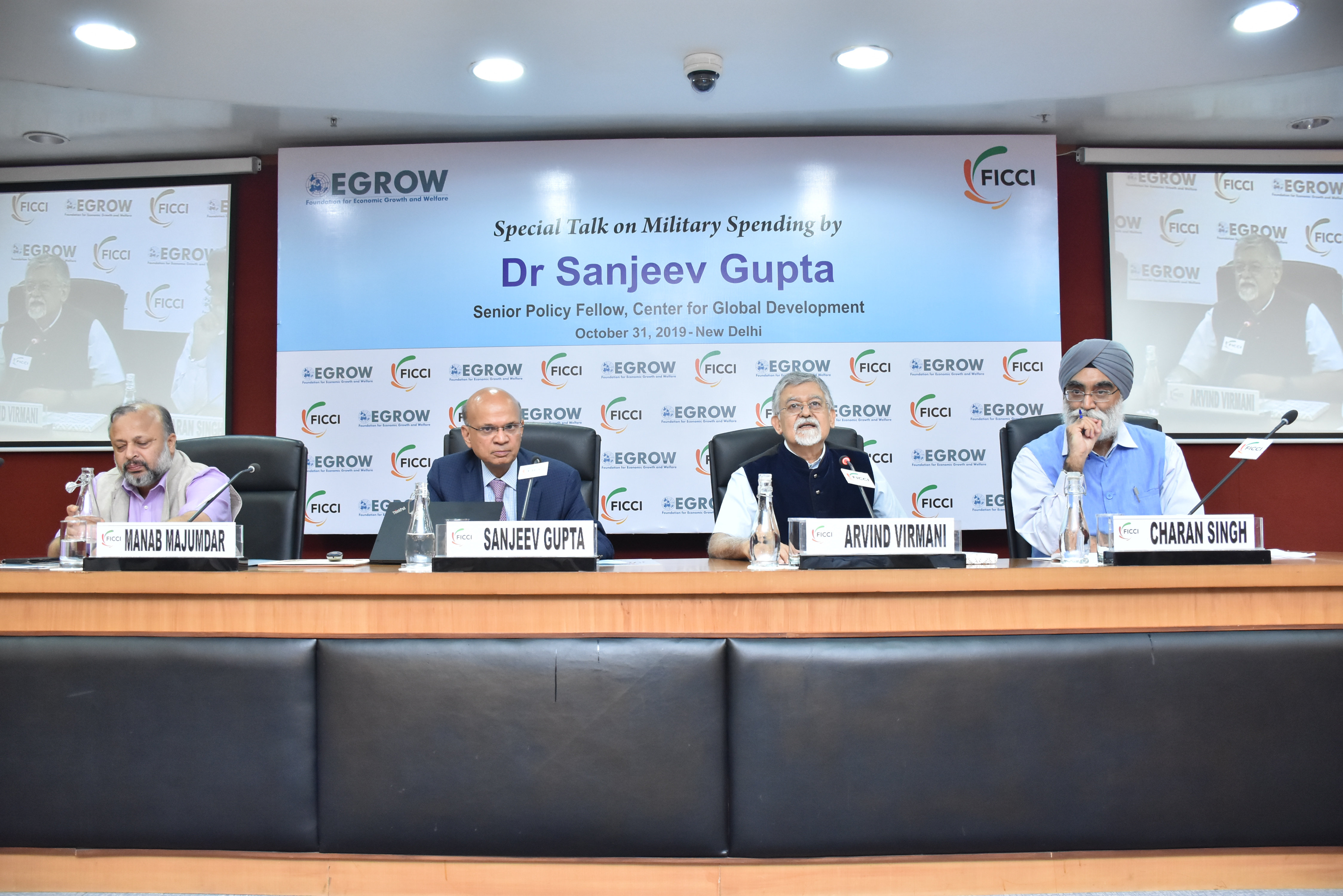 Focus is not only limited to India but global.
Excessive military spending is unproductive and not useful for the economy.
Significant drop in global military spending.
Expenditure on health and education is rising-nearly 2 percent of GDP for both advanced and developing countries.
2018- USA spending on military was US $ 648798 million whereas China, Saudi Arabia and India's spending were US $ 249997million, US $ 67555 million and US $ 66510 million, respectively.
Most countries (68 countries) spend 2-5 percent of GDP on military, 13 countries spend above 5 percent of GDP - period covered from 1970 to 2018.
31 countries spend 10-20 percent of total expenditure on military while 7 countries spend above 20 percent of total expenditure on defence- period between 1970 to 2018.
98 countries show convergence in military spending and the trend is declining whereas in 13 countries it is increasing.
Military spending is also dependent on neighbour's spending on defence and quality of institutions.
In developing countries, there is a positive relation between the level of spending in neighbour's and country's own spending.
Social spending crowds out defence expenditure in developing countries.
Improved governance can lead to reduction in military spending.