Talk by Dr. Ratna Sahay on "India's Economic Ambitions: Can the Financial Sector Deliver?"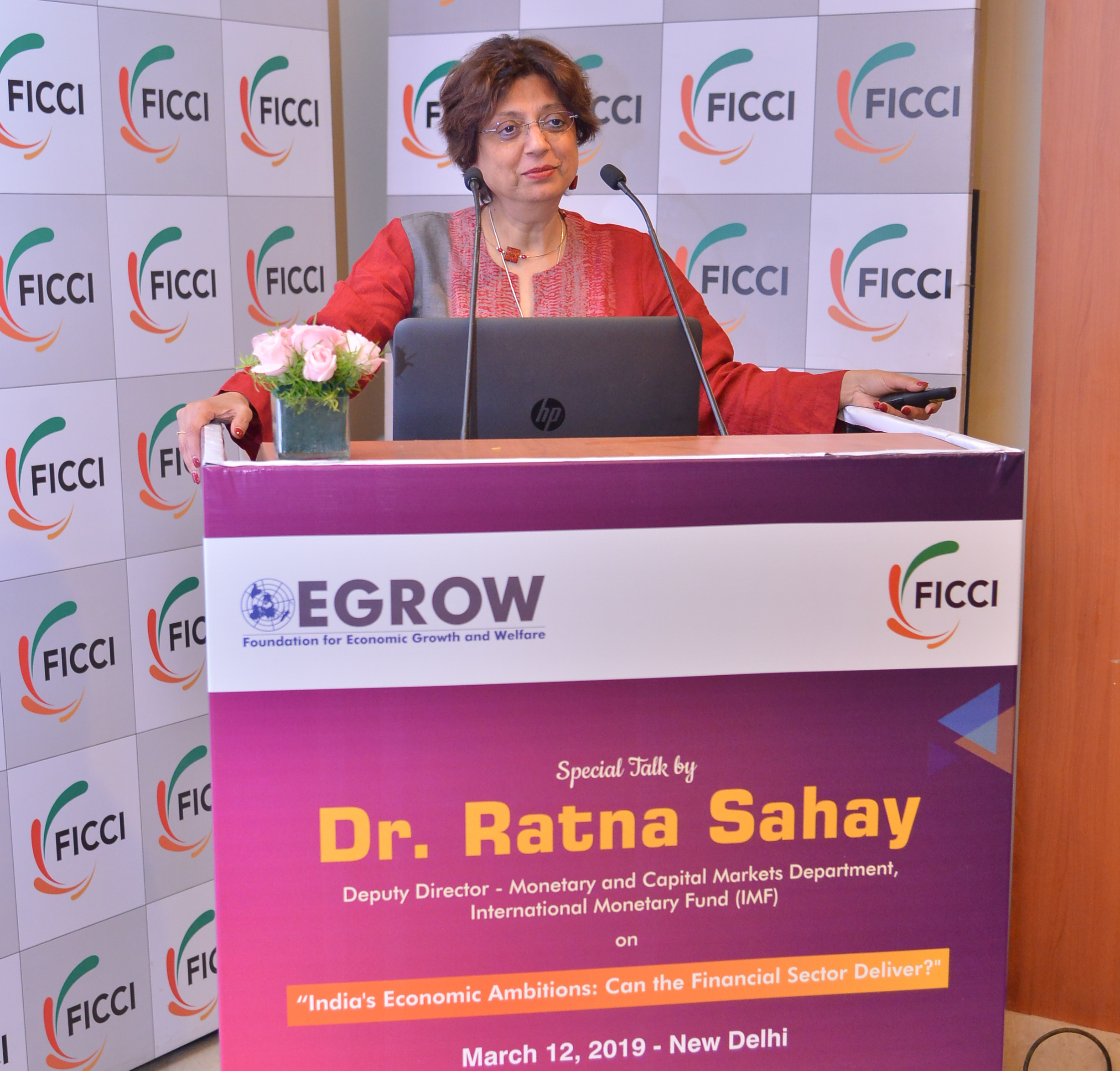 Dr. Ratana Sahay delivered a talk on "India's Economic Ambitions: Can the Financial Sector Deliver?" on March 12, 2019 at New Delhi under the aegis of EGROW Foundation co-hosted with FICCI.
Listen to the recording of the event.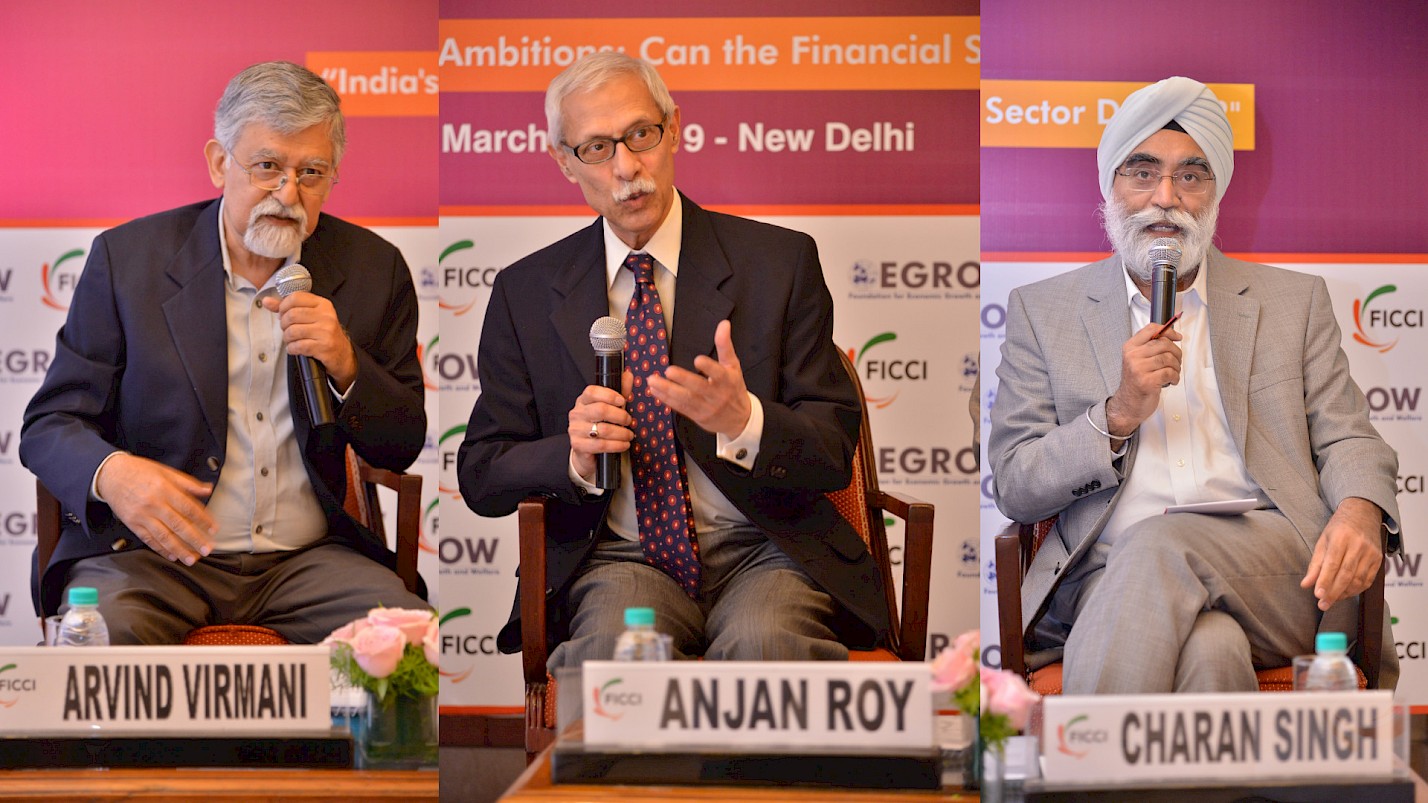 Highlights
Dr. Ratana Sahay spoke on India's financial system and discussed on recent financial sector reforms.
She said that poverty rate has been declining in recent years, as also debt-GDP ratio and current account balance in India
She observed that after RBI adopted inflation targeting framework, inflation has rapidly fallen.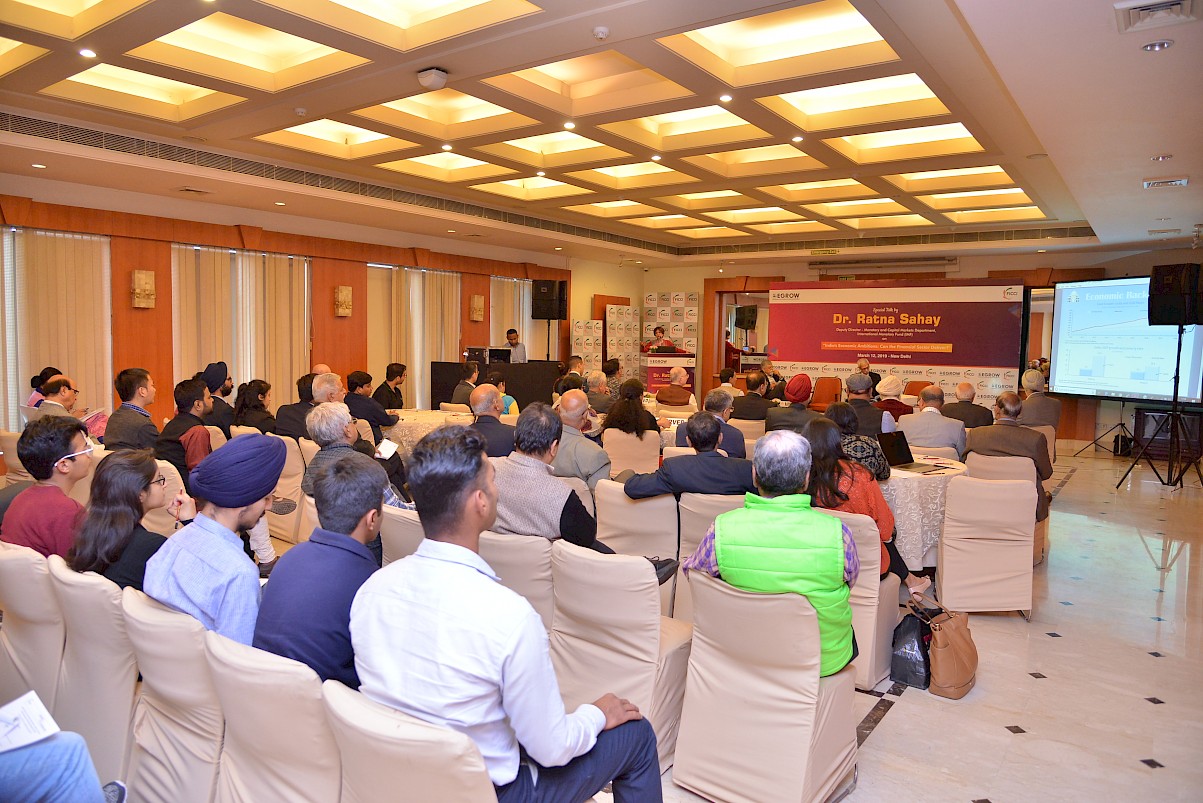 According to her analysis, productivity (transactions per hour) of bank employees in India is lower than Brazil and Korea. Intermediation cost (lending-deposit spread) is higher than that of China, Singapore and Thailand. Domestic credit to private sector is one-third of that recorded in South Africa and China, measured as percentage of GDP.
She observed that the Indian corporate leverage is highest when compared to other emerging countries with leverage particularly high across largest corporates. Corporates are exposed to external shocks through external commercial borrowings but dependence on external foreign-currency funding has declined considerably in recent years. Credit to the private sector is lower in India than other emerging countries.
She also discussed challenges in Non Banking financial sector. Interconnections amongst banks and between banks and non-banks are high. Non-bank sector, though small in size is rising rapidly, creating vulnerabilities for the financial system.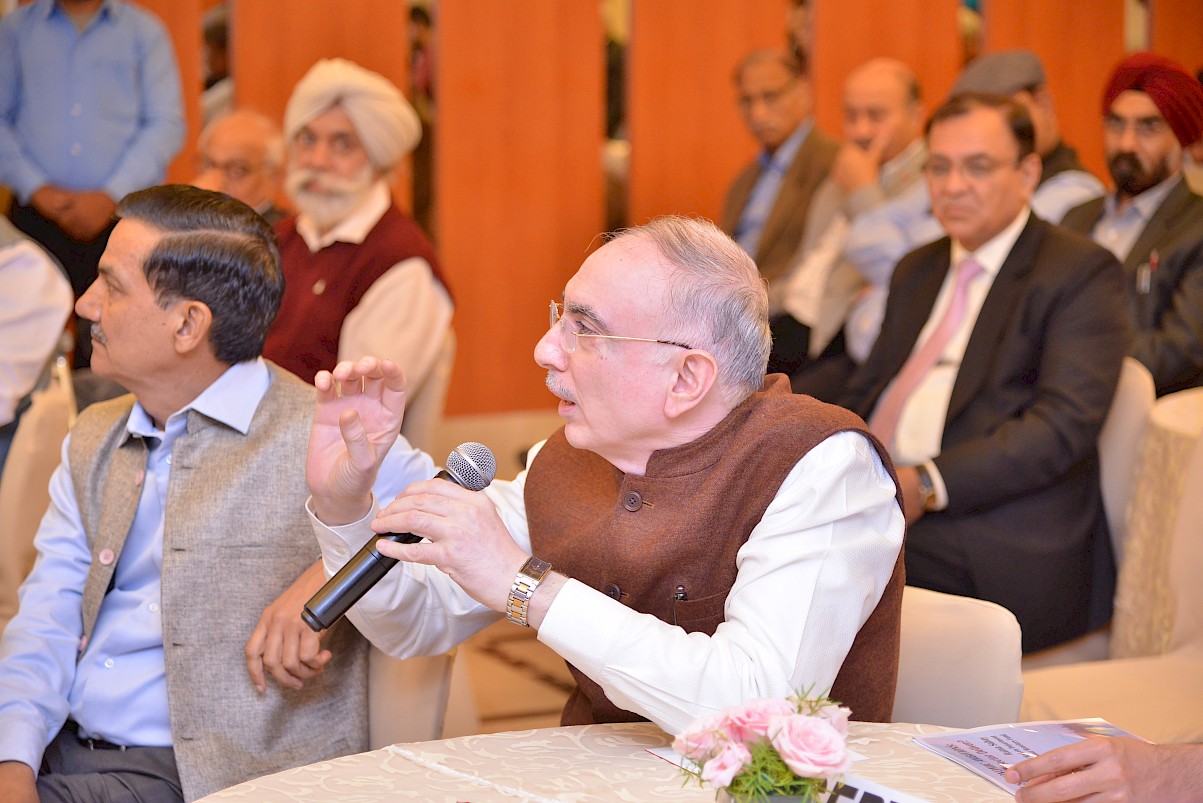 Financial inclusion among female in lower than male in India. Around 83 percent male have bank accounts and 74 percent female have bank accounts. According to her most of the Indian Banks are well capitalized. The financial markets are deepening and increasingly reaching the underserved facilitated by technological innovation. She appreciated the introduction of Insolvency and Bankruptcy Code (IBC). She recommended a review of Statutory Liquidity Ratio and Primary Sector Lending.