Checks & balances – excellent history of last 25 years of Indian banking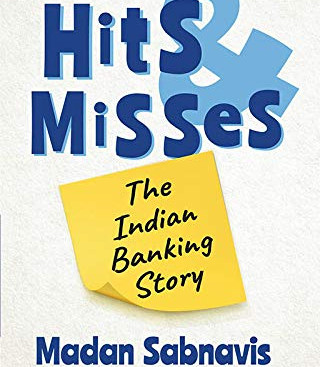 When an author with over three decades of experience in the field comes up with a book on Indian banking, you can expect good insight. Hits & Misses by Madan Sabnavis provides just that with an excellent history of the last 25 years of Indian banking and how things have changed in the banking sector.
Divided in two parts, the book provides trend analysis in the first half and talks about issues facing the sector in the subsequent 29 chapters, with a foreword by Sanjiv Chadha, managing director & CEO, Bank of Baroda.
In an engaging narrative, the author pulls no punches right from the start as he writes about the financial crisis of 2007 and 2008 and how India was insulated and even proud of the fact that nothing was going to happen because Indian banks are a "cut above the rest", being ring-fenced by prudential regulation and best practices. He then takes the conversation to developments in Punjab and Maharashtra Bank, as also Yes Bank.